Teams
Teams are a way to group Players in a game together so they can better work together. There are 5 teams, Hearts/Clubs/Spades/Diamonds/Jokers.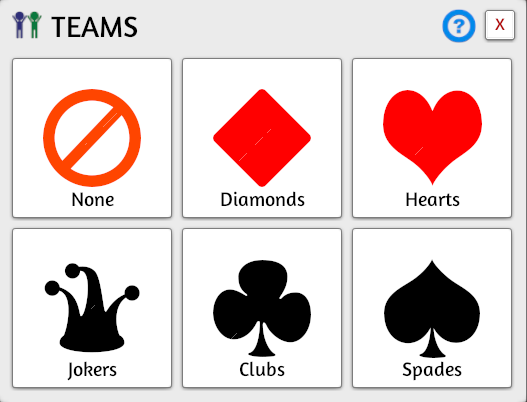 Teammate Features¶
Being on the same team grants many advantages that allow players to work together in secret.
See each other's private info

Hand Zones
Hidden Zones
Notebook Pages

Private voice chat
Private in-game chat channel

Only available when on a team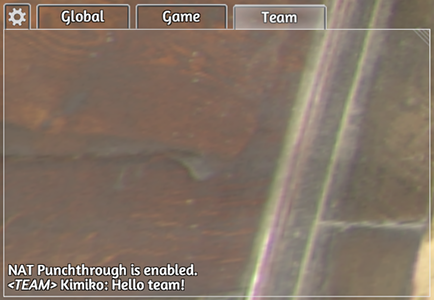 Joining a Team¶
Click on your own name in the upper right and, from the dropdown, select Change Team. This opens the selection menu where a team is selected.

Host Option
Hosts can not only set their own team, but the team of any player. Promoted players share this ability.
Leaving a Team¶
Follow the same steps taken when joining a team but select None for which team to join.
---